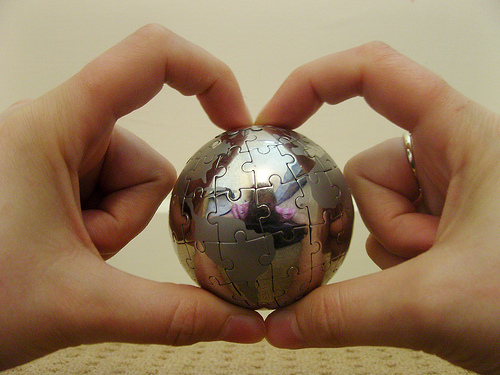 One of the secrets of long distance relationships that are successful is maintaining a regular connection. If you're not staying connected with each other on a regular basis, you might find you drift apart from one another.
Of course, like any relationship you shouldn't be talking all the time, everyone needs their free space. You should however, be looking to have at least some daily contact when you're in a long distance relationship.
The good news is, there is an abundance of ways for you to stay in contact with one another. You have telephone, text message, e-mail, instant messenger and physical letters. An assortment of all methods would work best, as different forms of correspondence are better for different occasions.
If you need to talk, your obvious choice is going to be over the phone. If you're sending a short message, for example when you wake up before work, text message will suffice. E-Mails are good when you're writing a message that is long and thought provoking, while there is no method more personal than a physical written letter.
Generally you will want to find the balance between communicating enough with your partner and under or over communicating with them. Ask your partner how often they want to talk with you over the phone and tell them if you agree or disagree. Be honest with each other and strike a balance; ideally you should both want at least daily contact.
Once you agree how often you're going to talk on the phone, set some time aside daily when you can focus primarily on the call. You're not going to want distractions when you're talking to a loved one and if your partner detects your mind is elsewhere, they may feel neglected. Use your other connection mediums like e-mails and texts around phone calls for purposes like jokes or flirting.
In conclusion, always ask your partner regularly if they are happy with communication patterns. Ask your partner if they feel you are talking too often, too little or just enough.
There is no recipe for the exact right amount of communication in long distance relationships because everyone is different. Just make sure you're both happy and always in contact at least once per day in some form or fashion.