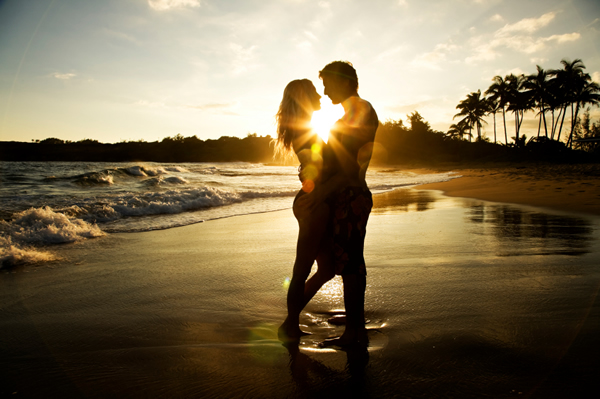 The first thing that needs to be addressed even before getting into the actions required to sustain a long distance relationship is the emotions that will arise during the initial phase of separation.
Loneliness – Loneliness is an emotion that is bound to occur during the beginning of your time apart from your significant other. The bad news is that being lonely can sometimes lead to the temptation to become unfaithful. The good news is loneliness can be easily cured with constant and fresh communication with your partner in the relationship.
Mistrust – Mistrust is a poison. It can easily come about when there are extended gaps in time when you haven't spoken with your lover. It is paramount to keep this mistrust at bay by staying honest with your partner.
Now that the basic emotions of loneliness and mistrust have been addressed it is now time to look over the things that every couple can do to increase their chances of forging ahead through the stress of distance.
Long Distance Relationship Guide For Surviving Your Time Apart
The most important thing above all is honesty! Honesty is paramount in any relationship, but it is especially important when it comes to long distance relationships. Staying open and honest with your significant other will save both parties a ton of heartache and emotional stress. It may be hard sometimes to stay honest with your partner, but you must be, even if it is hurtful.

Communicate with each other on a DAILY basis. Many other long distance relationship guides may say that speaking on a daily basis can ruin a long distance relationship, but that type of advice is outdated. Nowadays everyone has a cell phone and an email account. Just because you communicate everyday no longer means long drawn out phone conversations. You should mix up your LDR with emails, letters, or even video chats.

Surprises!!! Fill your long distance loved one's day with little twinkles of light. There is nothing that brightens up your partner's day more than receiving a surprise bouquet of flowers or a care package with their favorite things. Keep it fresh. Keep it exciting with little surprises spread evenly throughout your time apart.

Get on the same page. Whether it takes sharing a copy of these long distance relationship advice and tips to your lover, or just sitting down and hashing it out; you have to get on the same page. This will allow both parties to be involved when setting boundaries. Boundaries help keep the whole relationship going smooth during long periods apart.
Just reading this long distance relationship guide has better equipped your relationship with the tools you need to survive the time apart. Address the initial emotions, stay honest with each other, communicate on a daily basis, surprise your partner, and most importantly sit down and make sure you and your lover are on the same page.
Follow those steps and your LDR should thrive.