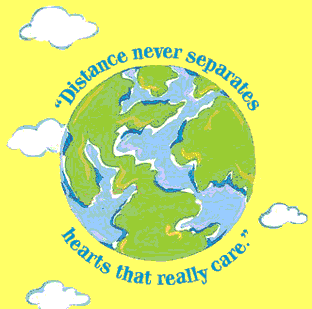 Since the arrival of the Internet, many people utilize the Internet on a daily basis for business or pleasure. Many of the social networks that have been developed over the years have come into the forefront as a way for meeting people. This is, for many, the start of their first long distance relationship.
Although this type of relationship is slightly different than those we are more traditionally accustomed to, many people actually like getting to know people from all over the world.
Many do form a romantic relationship with someone over the Internet who might not live in their town, state or even the same country for that matter. Although it may not be something you are interested in, many people are.
A long distance relationship does offer something that perhaps a close at hand relationship does not, and that is time. When committing to a relationship that is with a person that does not live in your state or country, there is a lot of time to build the relationship from the ground up.
Trust is an important issue in any relationship and you have lots of time to really get to know the person you are in a long distance relationship with. Some other benefits of a LDR is not having the sometimes suffocating, bogged down feeling that you don't have any free time for yourself.
With a long distance relationship, you can go out and visit friends and family, or do something that you enjoy without feeling trapped. This, of course, does not mean to be unfaithful to the partner you are in the relationship with.
But you are free to enjoy doing things you're interested in without having to do something that is only of interest to your partner. In a relationship of this type you also do not have the added pressure that some people face to take the relationship to another level.
This allows the chance for the relationship to grow without the pressure of actually living together. Many people get into a relationship rather quickly and decide to live together without learning all the characteristics of the partner involved.
Moving in together and taking the relationship to another level can sometimes break up the relationship before it has a chance to really blossom. The stress of co-habitating can cause a break up, especially when certain faults become apparent only after you're living together.
Any type of relationship can work, whether it is a close contact relationship or your first long distance relationship. The fact of the matter is that in order for any relationship to work, you have to build up trust, honesty, faith, and commitment.
These things do not happen in an instant, but build up over a period of time. This, of course, is something a LDR has an abundance of. No pressure to move to the next level, nor the cramping of your personal space.
If you are thinking about involving yourself in any relationship, trust in each other is the most important thing that both parties should have.