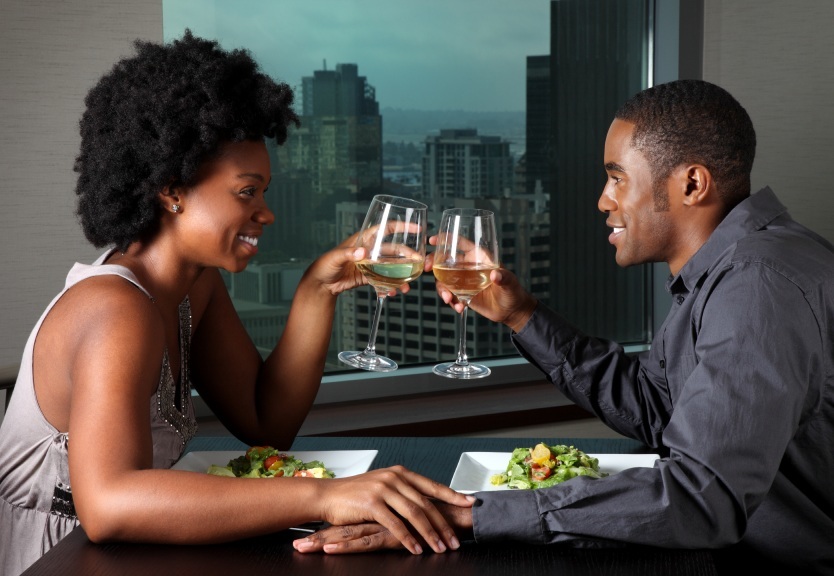 When it comes to dating, it's not always easy to find the right person to connect with. So what if you do find someone but they happen to live thousands of miles away? Is it possible to maintain a relationship with that person? Can dating long distance work?
When you're deciding if you want to get into a relationship with someone, your number one priority is finding someone who you connect with; initially the distance from which they live from you is secondary. Distance does become a factor if you live too far away from the person you're dating to see them enough to keep you satisfied.
Dating long distance generally means that you're not going to be able to meet the person face to face on a regular basis. How often you can meet depends upon various factors; the distance you live from one another, schedules and the cost, just to name a few.
Long Distance Dating Tips:
How to make a long distance relationship work
Long distance dating can work. After all, if you find the right person, why should you let your distance from them ruin your relationship?
The key is to set parameters in the relationship that will meet the expectations of both parties; if that can be achieved, then your long distance relationship can succeed.
There is plenty of hard work to be done to make a long distance relationship succeed. If you're willing to make certain commitments there is no reason why your relationship can't go from strength to strength.
Of course both parties have to be free of jealousy and have complete trust for one another, but in essence, these are qualities that any relationship should contain anyway. You will need to maintain regular communication, both on the telephone and written. You should always be looking to do things together, even if you're not physically together.
Watch the same movie and talk about it afterwards; it's what you would do if you were together. Buy gifts to remind each other that you're still thinking of one another. Make sure you always talk about the future to ensure you're both happy and on the same page as far as where the relationship is going.
There is absolutely no reason why dating long distance can't work and actually prosper. Sometimes the distance can actually make you stronger and appreciate your time together even more when you do meet in person. Your loved one is always worth working for, regardless of the physical distance between you.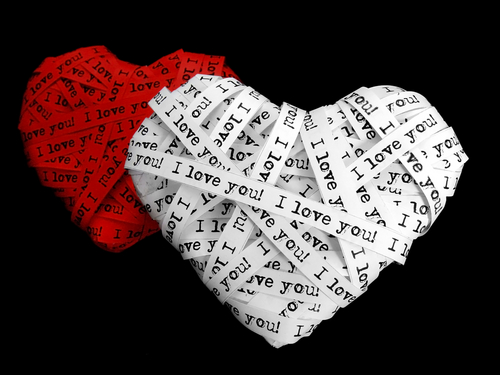 Hundreds of thousands of people are participating in long distance dating and marriages…and many long distance relationships are successful. However, is it possible to have a long distance romance?
It may seem difficult to be romantic if you're thousands of miles away from your partner, but in actual fact there are several ways of maintaining a romantic relationship, even if you're miles apart from each other.
Just because you're not physically together doesn't mean romance has to be dead. Long distance love and romance can have the same ingredients as any other relationship, you just have to communicate your affections in different ways.
So just how exactly do you keep that romance burning? Pretty much the same way as you would if you lived together. Send a sexy photo of yourself to your partner, and if they reply with a sexy photo of their own, be complimentary and flirtatious.
Do the same if you see them on webcam, just because you're using technology to communicate it doesn't mean you can't be natural in your actions.
Chances are you're going to be communicating with each other both over the phone and in writing. Writing a love message to your partner everyday is a nice touch. Tell your partner how much you're missing them and why you want to see them or just about anything that will make them feel good.
If you're creative, write a poem or draw a picture, and including personal messages will have additional value. Mention often the good times from previous meetings and if you have some, send old photos of the two of you together. Try to always be creative, and think of something new to say everyday that passes.
Surprises are the key to any romance. Surprise your partner with gifts. Gifts don't have to always be expensive; small personal gifts that you've thought long and hard about will be really appreciated.
When it comes to being romantic, it really is the thought, rather than the value, that counts. Surprise your partner with a visit if you can, or the ultimate surprise, a visit and a gift.
Create an agenda for every telephone call you make, after all, there is nothing worse than spending time in awkward silence.
Call when a romantic movie is scheduled on TV and watch it together. Set times to have a date over the phone where you'll watch a movie or a TV show.
Even playing a game together online can be romantic; just play while you're both on the webcam if you want to spice it up a little bit.
Romance is far from dead in a long distance relationship. Just be yourself and use the tools at your disposal and you can easily be just as romantic as anyone else.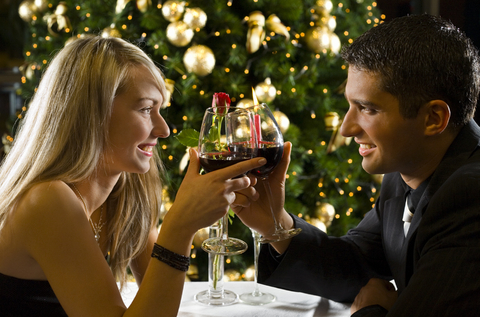 A long distance relationship can present serious challenges and complications to couples especially for those who are going through the experience for the first time. People who are into a serious commitment and separated for an extended period of time for various reasons should always remember there are other couples who find themselves in the same situation that they are in.
Couples who find themselves in their first long distance relationship need to focus their time and energy in making such relationships work despite the physical separation. Below are several items you need to focus on when faced with the prospect of your first long distance relationship.
First Long Distance Relationship Advice:
Establish a Relevant and Result-Oriented Communication Protocol
Your communication setup becomes the capstone of a strong and resilient relationship that exists across the miles. There are certain limitations to be considered in your effort to maintain a healthy and constructive communication setup with your partner or spouse.
In order to make the engagements with your partner or spouse productive and exciting, you need to get things organized. This means you have to work out a fixed schedule, as phone calls every day may not be a viable option due to various reasons.
You can achieve the main objectives of your communication activities with your partner or spouse as long as you observe the proper communication protocol for your first long distance relationship. This means you need to prepare or set things up before your scheduled conversation with your partner or spouse.
Decide on the talking points during your conversation. It would be appropriate if you can jot down the things you would like to talk about with your partner or spouse. Decide which communication mode is most suitable for you and your partner or spouse. Your range of options includes the phone, online chat, email and snail mail.
Avoid Getting into Serious Tussles across the Miles
Arguments happen in every relationship, whether it is long distance or not. However, these long distance tussles can be irreversibly damaging to those who are in their first long distance relationship.
An effective way of preventing this from happening is by refusing outright to get into serious arguments. Couples have a lower chance of resolving issues when they talk about them over the phone or Internet. Thus, it would be best that you agree with your partner or spouse not to discuss serious issues or problems over the phone or Internet.
Spice Up your Relationship Across the Miles
Let your creative juices flow. Be inventive and adventurous with your long-distance engagements with your partner or spouse. You will be surprised at the "things" that you can achieve with the trappings of modern living.
When deciding on the activities you can do together across the miles, you must remember to address both the physical as well as emotional needs and preferences.
Don't Let Jealousy Tear You Apart
Mistrust and jealousy are the major humps of a first long distance relationship. You can achieve a fair degree of dedicated connection if you think out of the box and explore your options.
For instance, you can leave the lines open while you are asleep to create a fair sense of connection during such intimate moments. You can fall asleep with the webcam open so that your partner or spouse can watch you.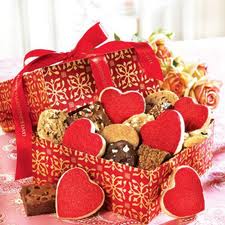 Long distance relationship – does it really work? Time and again we have heard of hearts that are broken because of geographical limitations. But love can move mountains right? LDR does work- it just takes a lot of effort and genuine love to break the barriers of distance.
Communication is the top-most priority in a long distance relationship. You do not want to make your partner feel they are alone. Call often and show you care. Keep your lines always available and make sure you are there for each other.
Here are more long distance relationship gift ideas and romantic gestures that can keep the love burning all the time:
Spend quality time – Even if you are miles apart, you can still spend quality time together. Thanks to mobile phones, anyone can get connected. Spend an hour on the phone and talk like you are not far from each other. Set a phone date to keep things passionately in place. You can do also set a date over the Internet with a web cam, which can really be a lot of fun!

Plan a surprise visit – There is nothing compared to hugging your special someone passionately in person. Even if you can only spend a day or two during your visit, grab that chance. If budget is the issue, make sure that you save up and plan to visit your partner, even if it's just once a year. This will surely enhance intimacy and serve as a wake up call that you still love each other.

'Talking' love letter – Sending love letters over the mail is very touching. But you can give it a little twist with an audio love letter. Your partner will love to hear your voice and every time she will feel lonely, she will just listen to your 'talking' love letter and feel you there. A video love letter can be even better! Use your imagination…

Send something everyday – Send something romantic to your sweetheart everyday. It may be an e-card or a quick note of your love via snail mail. It can also be a loving text message or a love quote that you send to her cell phone. These small tokens of love need not be expensive but it is a regular reminder that your love matters.

Send her favorite food – Whenever you are on the phone with your partner and she signals that she is hungry or misses eating with you, you can call the nearest restaurant at her place and order her favorite food. Pay for it over the phone or via credit card and she will surely be touched by your romantic gesture.

Request a love song – Another way of saying I love you is to request a love song on your favorite radio. You can tell you partner to tune in at a specific time on her favorite radio station and send a request of your theme song along with a quick note of love read by her favorite DJ.
'I love you' can be said in a million ways. Be creative and your love will never fade even if you and your partner are thousand miles away.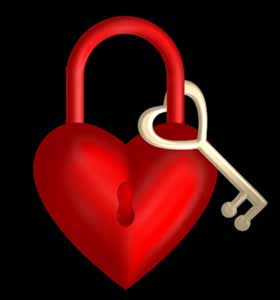 When you think about a long distance relationship, romance is probably one of the last things that comes to mind. Your first thoughts about long distance relationships are more likely to be about the frequency of communication, the frequency of meet ups and how to maintain your partners interest in the time that you're spending apart. Maintaining a romantic spark isn't likely to be high on your agenda.
This article has been put together to act as a long distance romance guide; after all, just because you spend time physically apart doesn't at all mean that romance should be dead. In actual fact, a romantic long distance relationship can not only maintain your partners interest but also heighten the excitement when face to face meetings are coming around.
There really is no reason why distance should halt your romance. For the shy person, the distance may actually make it easier for you to express yourself. In long distance relationships it's almost certain that you're going to engage in written correspondence, letters, e-mail or postcards.
The distance gives you perfect opportunity to write love letters to your partner. If you're not creative don't worry, a love letter doesn't have to be flamboyant poetry or anything like that, just a simple written note that displays affection will suffice. Just say what you feel, if you have to swallow your pride to do so, swallow it.
Remember it doesn't have to be your partner's birthday to send a gift. When in a LDR send gifts whenever you feel like it, and the gift doesn't always have to be flowers either. Something personalized to your partners taste will let them know that you've been thinking about them. Sending pictures is always nice and personal too, never forget to compliment when you get one in return.
Don't forget that you don't always have to be physically together to do something together. If you lived together you'd probably do things like watch TV and movies together. Why not watch a movie together on the phone or when you're chatting Online? Just sharing the experience can be quite romantic.
The highlight of any long distance relationship is the visit to see your partner in person. You're obviously going to try and visit as often as possible.
If you want to achieve a romantic long distance relationship why not consider surprising your partner by turning up unannounced? What better way to excite your partner than turning up when they are not expecting you? A nice added touch is to bring a gift with you.