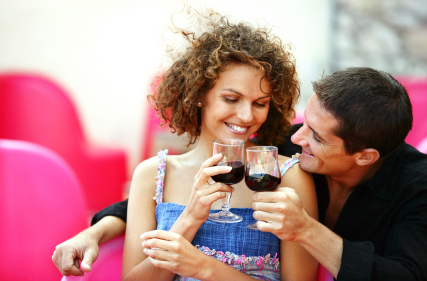 Most everyone in their life has had the opportunity to enter into a long distance relationship, but only a few brave souls are willing to jump head first into one. Even fewer couples will survive them.
Maintaining a long distance relationship can be extremely challenging at times. Nobody wants to be so far away from the person they love, but maybe a career or personal goals have created some major distance.
It doesn't have to be the end of the relationship. There are things that a couple can do that will help increase their chances of maintaining a long distance relationship.
5 Tips to Maintaining a Long Distance Relationship
Talk or communicate everyday: This is extremely important to a long distance relationship's survival over the short and long term. By talking or communicating everyday with your partner, it lets them know how important they are to you. It also helps ease fears of infidelity and separation.

Priorities: The relationship must be priority number one. If one party in the relationship feels like something else is taking precedence over them, this will only breed jealousy, and everybody knows jealousy will ruin a relationship faster than just about any other emotion. Both parties are responsible for making the relationship number one in their lives. If this is done, there shouldn't be a problem in maintaining a long distance relationship.

Have something to look forward to: Know the exact date and time you will see your significant other. It may be a month or it may be a year, but knowing that moment is coming will help you and your partner get through the tough times. Just think of it as delayed gratification.

Trust: The foundation of any relationship. Trust is extremely important in any relationship, but it becomes absolutely paramount when it comes to maintaining a long distance relationship. If you can't trust your partner or your partner can't trust you, it is just a matter of time before someone cheats, or someone gets jealous and accuses the other of cheating. This mistrust and jealousy is a poison, and usually spells the beginning of the end for just about any relationship whether it is long distance or not.

Make plans for after your reunion: The feeling you get when you can finally hold each other close after a long period of time is priceless and indescribable, but even more important are the first couple of hours after that moment. Whether it is a nice dinner out or just spending all day in the bedroom, making plans can ease the anxiety and clear the air during that emotionally charged time.
Following these five steps will only get you so far in maintaining a long distance relationship. There has to be a willingness from both partners to push through the distance and loneliness.
When times get tough and you really think your relationship isn't going to make it, take a step back and put things in perspective, and most importantly, let your significant other know how much you love them.